Illusion Space
interactive performance


Venue//KRAE Syndikatet//Copenhagen
Muhammad in his performance will invite audience to take part on it, share with him invented stories where the viewer will play the role of the hero, imagine the narrative of the scene and the story will build around him together with the artist.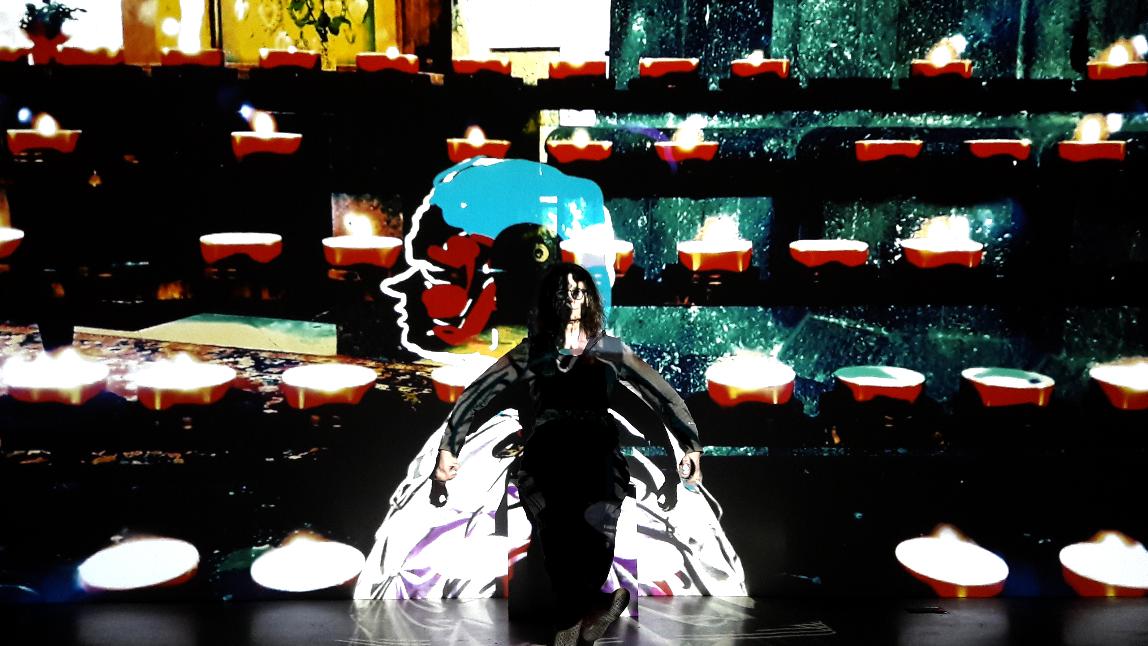 Museum of Preserving City



Venue//Porin taidemuseo//Finland
Artists:

Muhammad Ali - Nisrine Boukhari - Diana Jabi


Curator:

Abir Boukhari


The city as a concept is a convenient access to reveal the secrets of place, indicate its time and its history. It is a way to understand emotionally its people, their eality, their pains, their struggles, their dreams and their hopes. Weinvestigate concretely the construction of the city, which is circulating the urban cycle to social, economic and political analysis; it is large and permanent humanitarian lab to engender ideas, to enthusiast and provoke a new kind of creativity through its dynamic process of growing and developing.
Some cities confront mournful fate in their history as conflict or war to lay in ruins, live unfinished conflict or fortunately find a way to sustainable peace.
Each city has own story which is being created by people and written by intellectuals -like artists- who are participating, pursuing and documenting its phases.
In"Museum of Preserving city", I am focusing on Damascus, which considers "the oldest inhabited capital in the world" where I was born, raised and lived. I saw Damascus in different phaseswhere it becomes today one of the most dangerous cities in the world who suffers from mortalconflict.
Are we going to be able to rescue our enrich diversity which gives Syria the enrich in its culture and the beauty? Are we going to participate all together to curate the process of peace by using art in its sociopolitical engagement?
The Museum of Preserving City aims to share the city with the world and incite others to think about it.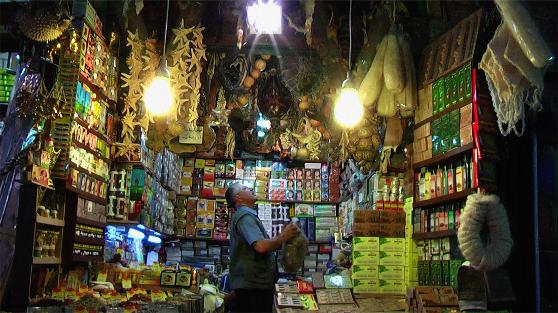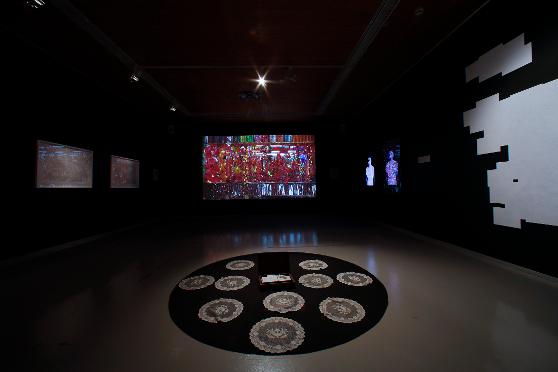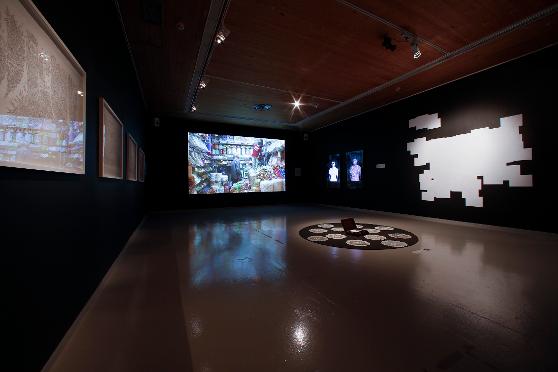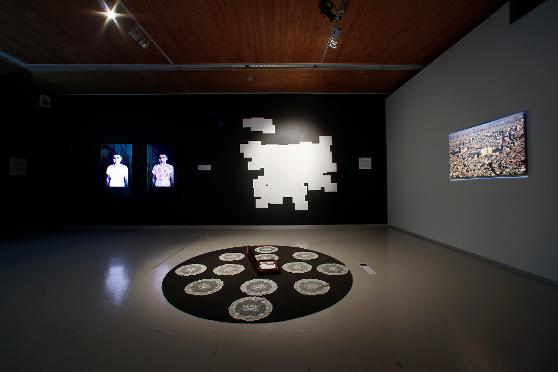 Something can happen beyond Expectation


Venue//Galleri Rostrum//Malmo_Sweden
Artists:

Nisrine Boukhari – Muhammad Ali – Diana Jabi – Mohammed Abd Alwasi – Shelley Vanderbyl – Rezan Arab – Nikolina Mimi Ställborn


Curator:

Abir Boukhari


Does art can be a powerful tool for improving our life? The American Art Therapy Association describes art therapy as, "an integrative mental health and human services profession that enriches the lives of individuals, families, and communities through active art-making, creative process, applied psychological theory, and human experience within a psychotherapeutic relationship." We humans use language, its descriptions, and its expressions, as a basic skill to speak about what we need, want, and what we face. However, what happens when we find ourselves incapable of speaking about our hard experiences? What if our brain hides these bad experiences in our subconsciousness in an attempt to safeguard itself? Art therapy benefits individuals who have survived trauma resulting from war, abuse or natural disaster.
People with adverse physical health conditions are greatly helps by art therapy. It also aids people in resolving their internal conflicts, improving their interpersonal lives and dealing with their problematic behaviors. In my project, I am looking to the works of some artists that I know, who I have met or spoken to. The works of these artists motivate me to think.
Do artists generally use art as a therapy to help themselves first? When the artist creates work in the process of expressing difficult interpersonal experience, I wonder if viewing the resultant works would benefit those who don't have the same artistic skills? Will the artist's vulnerability open door for the viewer to think about their problem? Can the artist lead the way in this process of internal discovery? Is it therapeutic to speak about our problems as if the viewers are the artists? Is it possible that I, the viewer, will feel better when I see I am not the only one who faces hard experience?