No home as a pattern of life


Venue//Art Lab Gnesta//Gnesta_Sweden
Artists:

Al Fadhil - Muhammad Ali - Nisrine Boukhari - Aissa Deebi - Mafune Gonjo
Cecilia Hultman - Diana Jabi - Elena Luptak - Alfredo De Stefano - Laura Tynan


Curator:

Abir Boukhari


A person's home is the place where he or she normally abides. The word «home» is often used to mean a sense of belonging, of safety and a sense of security, of memories and hope and as the shelter of our future and our dreams.
We can think of a house as a place adapted to its inhabitants: becoming the nest of the past, the present and also the place where they continue to plan for tomorrow. However, what happens when the sense of home is ruptured? How does this affect our capacity to preserve the past, construct the future, belong to a place and keep our identity? What does it mean to «feel at home» or «not to feel at home»?
Do we need to have this stability to be able to flourish in our life or might losing it force us to become somehow more creative in order to survive? Will it help us discover the essence of life and reward us with a new definition for our existence?
Today, the experience of having «nohome» is increasing in the world, more and more people are being forced to leave their countries due to war, conflict, or because of economic pressures. Others decide to leave in the hope to obtain a better future while some people find new meaning by choosing to live in a nomadic state.
Do they follow the words of Baudelaire who believes that «to be away from home and yet to feel everywhere at home» or do they agree with Gaston Bachelard›s thoughts «I should say: the house shelters day-dreaming, the house protects the dreamer, the house allows one to dream in peace."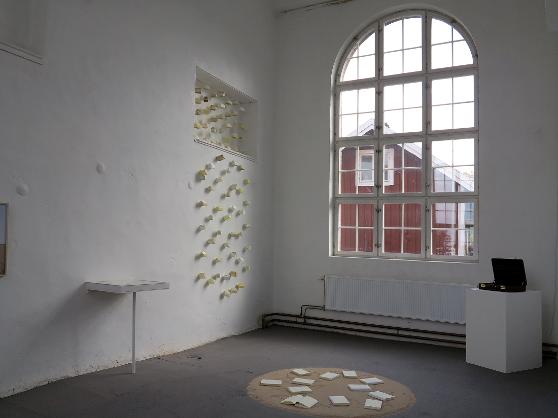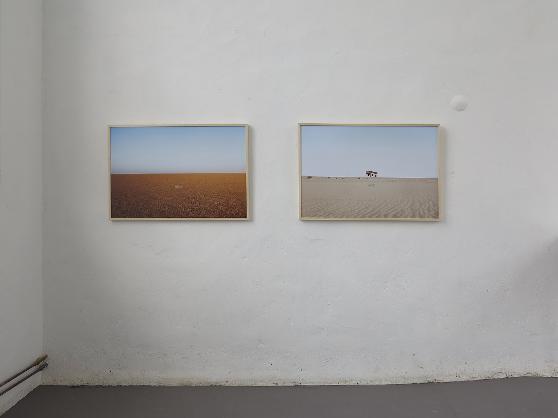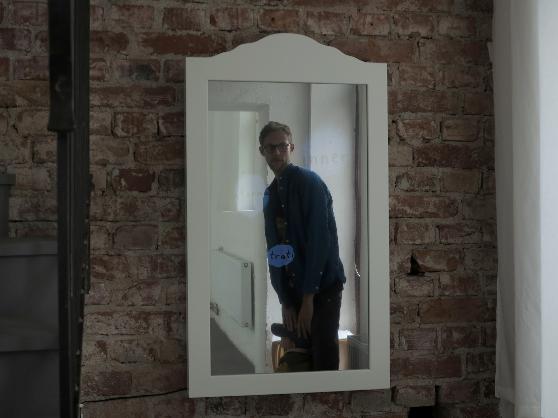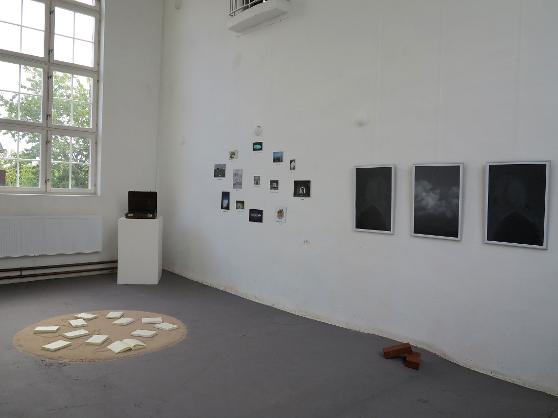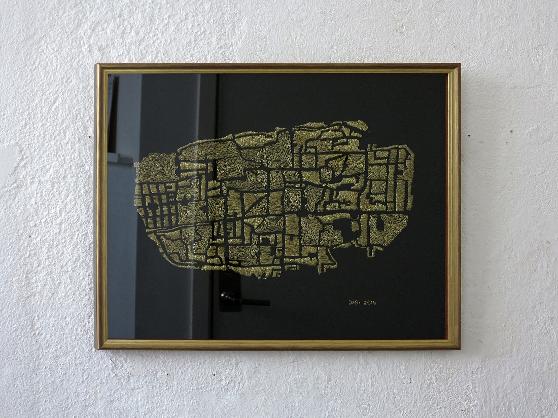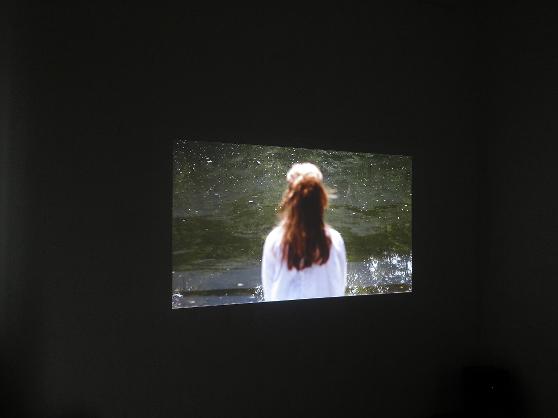 Venue//Art Lab Gnesta/Residence Botkyrka//Stockholm


Abir Boukhari and Muhammad Ali, invite everyone to celebrate Eid Al-Adha together. All Arab countries and big parts from Asia and other part in the world celebrate Eid Al-Adha, even if you are not religious, you will participate in it, it's a big festival and everyone will be invited to take part in it.
Come for a Syrian fika, share the happiness together and see the video art of Damascus by Michael Windle.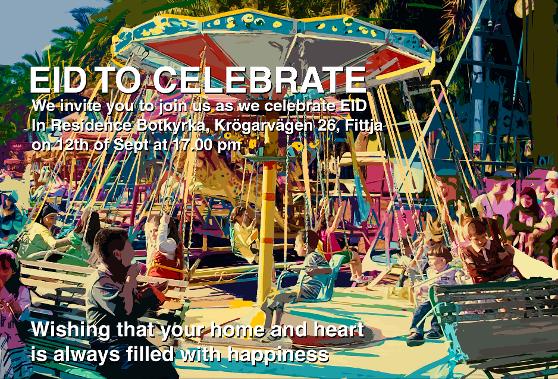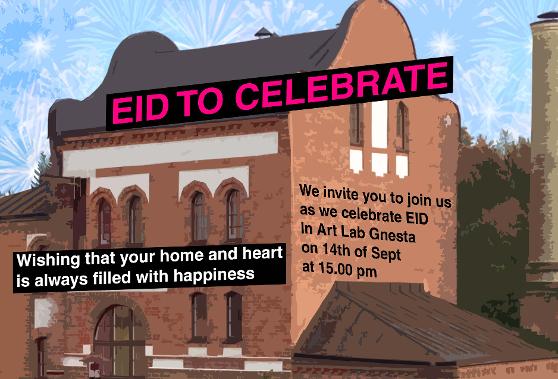 Museum of Preserving City


Venue//Residence Botkyrka//ittja_Stockholm
Artists:

Amer Akel - Barbara Caveng - Maha Shahin - Michael Windle - Mahmoud Dayoub - Muhammad Ali - Nisrine Boukhari


Curator:

Abir Boukhari


The city as a concept is a convenient access to reveal the secrets of place, indicate its time and its history. It is a way to understand emotionally its people, their eality, their pains, their struggles, their dreams and their hopes. Weinvestigate concretely the construction of the city, which is circulating the urban cycle to social, economic and political analysis; it is large and permanent humanitarian lab to engender ideas, to enthusiast and provoke a new kind of creativity through its dynamic process of growing and developing.
Some cities confront mournful fate in their history as conflict or war to lay in ruins, live unfinished conflict or fortunately find a way to sustainable peace.
Each city has own story which is being created by people and written by intellectuals -like artists- who are participating, pursuing and documenting its phases.
In"Museum of Preserving city", I am focusing on Damascus, which considers "the oldest inhabited capital in the world" where I was born, raised and lived. I saw Damascus in different phaseswhere it becomes today one of the most dangerous cities in the world who suffers from mortalconflict.
Are we going to be able to rescue our enrich diversity which gives Syria the enrich in its culture and the beauty? Are we going to participate all together to curate the process of peace by using art in its sociopolitical engagement?
he Museum of Preserving City aims to share the city with the world and incite others to think about it.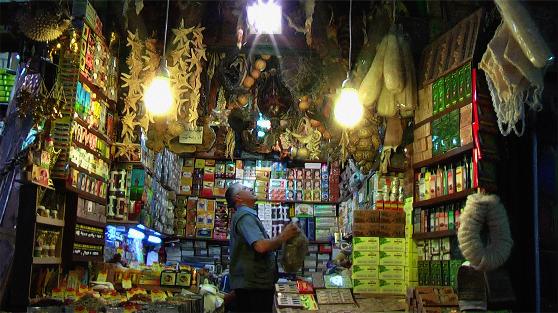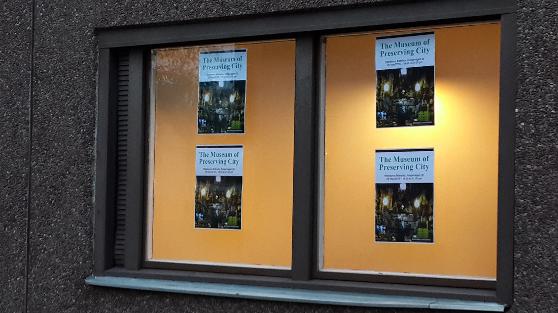 Venue//Jönköpings läns museum//Jönköping_Sweden
Artist:

Diana Jabi


Curator:

Abir Boukhari in collaboration with Mike Bode and Liselotte Munther


Diana`s procedure connects her work with the reflection and the strategies of the "Flaneur" who considers as the symbol of modernity strolling into urban life. Diana Jabi creates works by her perception of the city, plays the role of understanding through maps and by collecting details, figures and scenes from the city.
As a part of her exploration, she is strolling into the digital maps and the internet as a form of walking into cities. Jabi in her current exhibition presents part of her research about cities, maps and her concept about "collectionism" as a term of being "collector" to collect the details of city and reshape it from her perspective. This has lead her to a deeper focus in two cities where she spent the biggest part of her artistic research; Damascus and Barcelona
META_DAM ver.2.0
The map, as I present it, is a blank map of Damascus, bereft of the entire directional, commercial, administrative, cultural, etc..., geo-tags. The purpose of this map is to serve as a platform for any future artistic work. It is a graphic representation of Damascus in its entirety, a way for better understand and envision of the boundaries and designs as planning and entropies of what is Damascus. It is a most important personal achievement, as, for maybe the first time, I am able to convey the way I perceive space (my thoughts to take the form of maps as a reality).
9 Instances of Barcelona
The project is a result of experiencing Barcelona at street level, and the realization of the real impact of the Cerdà Plan. The simple and unsophisticated fact that I was existing in a grid or the square of a waffle. Thus, I start to collect the squares where I lived. I took screen shots of the satellite images and I translated them into my graphic language. The result is a very complicated baroque micro-cosmos of interconnecting lines of striking esthetic. Thus began my adventure with map reinterpretation.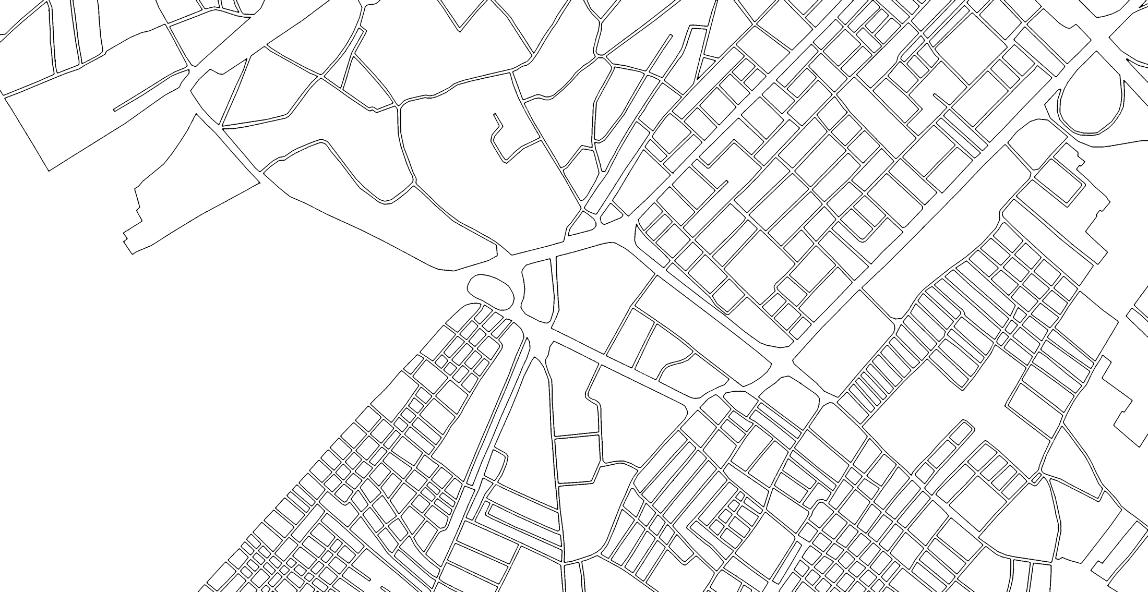 From the diary of a roamer


Venue//Bornholms Kunstmuseum//Denmark
Artist:

Muhammad Ali


Curator:

Abir Boukhari


From The Diary of a Roamer is a long-term project (2012 to 2015).
In my project, I am weaving the myth of my time and my place, I considered myself as a roamer in my own life, a traveler in my isolated locked place where I draw my visual witness through these figures to archive my observation about myself and the people in Damascus.
In my project, I engaged my artistic practices as a way and means of living, surviving and articulating my own reality.